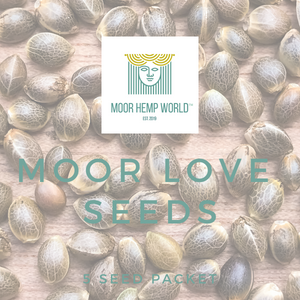 MOOR LOVE CBD SEEDS combines the sharp lemon flavour and mentally uplifting high of
Lemon Haze
 with the subtle tones and potent CBD content. By crossing a prime specimen of ruderalis we have created one of the most focusing strains to date. Suitable for growing both indoors and outdoors,
MOOR LOVE CBD SEEDS
 is an extremely versatile cannabis strain dominated by the sativa side of her genetics.
Indoors, she usually grows between 90-140 cm, going from seed to harvest in just under 11 weeks. At the end of this period, she is able to produce yields of up to 500g/m² depending on how she was grown. Outdoors, MOOR LOVE CBD SEEDS has the potential to go a little further, especially when grown in a warm, sunny climate. In this situation, she can reach heights varying between 110-160cm. She still takes just under 11 weeks to go from seed to harvest outdoors, and can produce up to 160g per plant for your time and effort. The MOOR LOVE CBD SEEDS bud produces a pungent lemon and haze aroma, with both her major parents having a dominant citrus flavour in their own right.
If you are looking for a light and citrusy smoke to enjoy during the day, then MOOR LOVE CBD SEEDS is an excellent choice. She won't weigh you down.